Events, Parties, and Functions
Our party dj service, dance party dj service, is ideal for any special event, birthday party, or just a fun night out!
We have a huge database with all your favourite songs and music videos.
Karaoke Hosting
Whether the lime light beckons, or your guests just love to sing, a Karaoke party will keep them entertained! Karaoke is a great way to let out those singing star aspirations. No matter if you are a Diva, Rocker, Old Time Crooner, Country Star or anything in between, Boogie Shoes has got your spot light song warmed up and ready to go.
Weddings & Receptions
Hire a wedding DJ service that cares passionately about creating a fun ambiance that will make your wedding reception a cherished memory. DJ Boogie Shoes provides you and your guests with engaging, dance music entertainment. We've provided the entertainment for over 1,800 successful weddings and events.
Karaoke Rentals
Delivery and pickup is available between 10 AM & 4 PM. Please call to arrange drop off and/or pickup as available times may vary. Late night pickups are subject to an extra charge if it is available. Extra charge for delivery and/or pickup applies. Charges depend upon location of drop off and/ or pickup. Set up is an extra charge and is not included in delivery.
Why
DJ Boogie Shoes

 Is The Right DJ For Your Event!

We provide everything you need to make sure your event is memorable and full of excitement.

Looking for the right Vancouver DJ for your wedding or event? DJ Gary formed his own DJ company in 2007, based in Vancouver, BC.

Due to increasing requests from former and new clients looking for a flexible, fun, interactive, crowd sensitive, and knowledgeable DJ whom they enjoy working with, DJ Gary has continued to move forward, adding extra in-demand offerings to his services.

With thousands of successful weddings and events completed and tens of thousands happy clients and guests, DJ Boogie Shoes can provide you with everything you need to successfully entertain your guests at your events.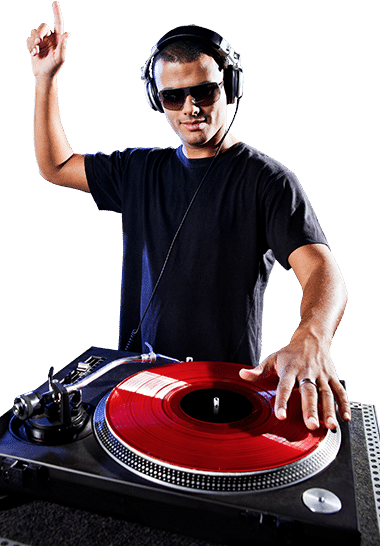 Over 12 Years of DJ Experience
With over 12 years of non-stop amazing events, DJ Gary is always willing to go that extra mile.
100,000+ DJ Song Playlist
DJ Boogie Shoes boasts one of the largest playlists in all of BC with over 100,000 songs to choose from, and many more being added every day!
Everything You Need For A Great Event
From Setup to Take-down to lightning, we've got you and your event covered. Once details are settled, you won't have to lift a finger… Unless you'd like to dance!
I'm Here To Make Your Night
Amazing

!

I'm not like your ordinary DJ. I make it my mission to transform your night into something you and your guests will remember forever.

Depending on your event, I can pull out all sorts of fun, goofy, and downright risqué characters to get everyone hooting and hollering!

Give me the opportunity to bring the fun-factor to your event!

(604) 816-7727
Contact DJ Boogie Shoes Today!
Call or fill out the form below to learn more about
our Vancouver Disc Jockey & Karaoke Services!