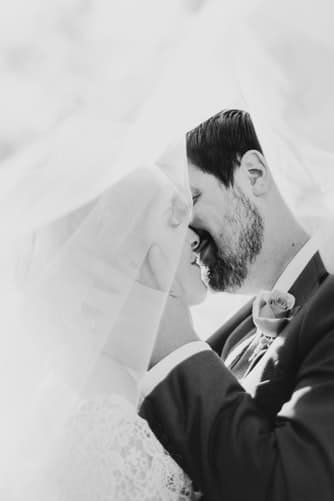 How to Plan Your Pre-Wedding Workout Routine (Playlist Included!)
                                  How to Plan Your Pre-Wedding Workout Routine Playlist Included!
Congratulations on your engagement! Now that you've got the ring, it's time to start planning your big day. Chances are, you've started a to-do list and you have all of the typical first steps on your mind, like finding a venue, choosing your bridal party, and booking a professional and fun Vancouver DJ to keep your guests on the dance floor all night!
If you're like most brides, that to-do list probably includes the plan of starting a diet and fitness routine to help you feel healthy, confident, and comfortable on your wedding day.
Prepping for your wedding is the perfect opportunity to develop healthy lifestyle habits that will take you and your new spouse long beyond your wedding day so you can enjoy many happy and healthy years to come with your new family. It's important though, that your plan doesn't involve crash diets or extreme workouts that will leave you injured if you are new to working out.
The easiest way to develop new and sustainable healthy habits is to join a group accountability weight loss program that can keep you on track and take out the guesswork of planning and preparing healthy meals.
Once you've got your healthy eating plan in place, commit to working out at least 3 times a week. Fitness should be fun! And, it can be an awesome stress reliever when wedding planning starts getting the best of you.
Have you ever taken a group fitness class? From Zumba to kickboxing, barre, HIIT, and beyond, there are plenty of different options out there to get you in shape while having fun and relieving stress!
If group classes aren't your thing and you're most comfortable working out on your own in a gym setting or getting in your running miles every day, we've compiled a list of the top 10 workout songs to keep you pumped up throughout your workout! Check them out below:
Soulmate by Lizzo
Woman by Kesha and The Dap-Kings Horns
Sunday Morning by Matoma and Josie Dunne
Love on Me by Galantis and Hook N Sling
Dumb Blonde by Avril Lavigne and Nicki Minaj
No New Friends by Labrinth, Sia, and Diplo
Electricity by Silk City, Dua Lipa, Diplo, and Mark Ronson
Taki Taki by DJ Snake, Cardi B, Selena Gomez, and Ozuna
1999 by Charli XCX and Troye Sivan
Solo by Clean Bandit and Demi Lovato
This is a great opportunity to have your fiance join in on your fitness goals so you can both use gym sessions as team building and quality time together before the wedding. Not only will developing a new healthy lifestyle before your wedding help you feel happy and confident, but it will set you up for a long, active life with your new spouse and family! Highly recommended by this DJ in Vancouver.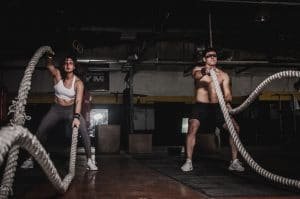 Tags: corporateDJ, DJ, DJ Vancouver, karaoke, Vancouver DJ, Vancouver DJ services, Vancouver wedding DJ, wedding DJ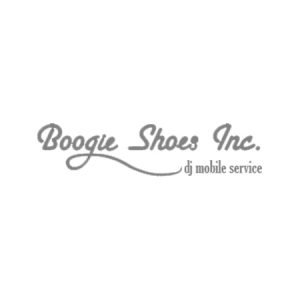 DJ Boogie Shoes
Known for being a fun, crowd sensitive, and knowledgeable disc jockey, DJ Gary entertains crowds as an exciting live performer internationally and as a professional Vancouver event DJ.