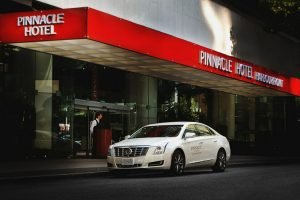 Vancouver Marriott Pinnacle Downtown Hotel
Conveniently located in Coal Harbor, the Vancouver Marriott Pinnacle Downtown Hotel is easily in reach of Rogers Arena, Stanley Park, the cruise ship terminal and the Vancouver Convention Center making it an ideal location for out of town guests to stay.
The hotel has s full amenities including indoor pool, hot tub and a 24-hour fitness center. Any type of event can be held in the Pinnacle Ballroom as well as an outdoor patio and several smaller conference rooms.
Mobility challenged guests, as well as your vendors will find it an easy load in right of off of the guest load in zone. The area is flat with no curbs to maneuver. Valet parking is available. Inside the main entrance is an elevator that will take you to the main lobby. It can get quite busy at times. For vendors, loading in from the main entrance level can take up to 20 minutes during a busy times. Elevators can be slow and with lots of guests it can take up to 30 minutes loading in, getting up the elevators and coming back down to park a vehicle,   Alternatively, vendors can load in from the underground parking.
Parking is not free but it is relatively inexpensive. It was $8.00 to park from 6:30 to 1 AM. You can pay for parking at the parking stations or pay at the parking station as you go out. This parking station is not conveniently located as you cannot drive up to it but must get out of your car to walk up and pay.
As a DJ, I found loading in from the underground parking is quite easy.  Try to park on level 2 and get a parking spot close to the elevator. Although the elevators are slow, you can take the parking elevator right up to level 2 where the Pinnacle Ballroom is located. I think coming back down at the end of the night allows you to do the same thing…although I am not sure about that.
The Harbor Front ballroom is quite large and rectangular in shape. Your DJ is normally setup along the back wall and so sound travels towards the width part of the room rather than the length. A sub would be useful in this venue and the DJ could turn the speakers so that sound would more travel the length of the room. However, to get sound from the DJ, either for background music or if you required it for dancing, you would need a couple of extra speakers throughout the room
The ball room does have a microphone for your speeches and in ceiling speakers as well but I am not sure about projector and a screen.
The bar is setup in the foyer outside of the ballroom and some events are setup there as well. A DJ and separate karaoke setup in the foyer can add another fun item for your guests to enjoy during your function. Being out in the hallway, the karaoke doe not interfere with the dancers in your group,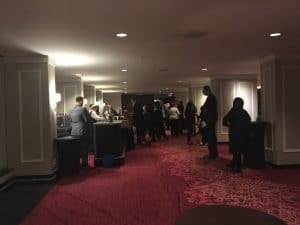 Staff are friendly and helpful not only to your guests but to your vendors also. This makes for a quicker and easier setup process for everyone.
The Vancouver Marriott Pinnacle Downtown Hotel is a very nice venue to hold you function. With all the services, decor and location in downtown Vancouver, I give this venue a 4.8 out of 5 stars
Tags: corporateDJ, DJ, DJ Vancouver, karaoke, Vancouver DJ, Vancouver DJ services, Vancouver wedding DJ, wedding DJ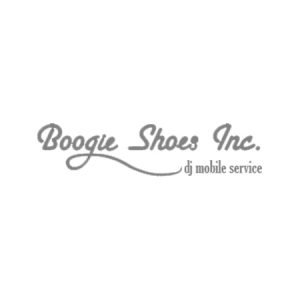 DJ Boogie Shoes
Known for being a fun, crowd sensitive, and knowledgeable disc jockey, DJ Gary entertains crowds as an exciting live performer internationally and as a professional Vancouver event DJ.