Bonsor Community Center
Bonsor Community Center
Bonsor Community Center is a great little venue to have a birthday, group or less formal type of event. As most community center rentals are cost effective, I am sure this holds true of Bonsor…but check the link on pricing just to be sure to.
Parking is a little tight at Bonsor. It is very active and popular community center so there is often difficulty finding parking. The fact it is free also a reason that parking is at a premium there. I did not notice if there was underground parking, so there again, best to check the link. I spent about fifteen minutes looking for a place to park so best have your vendors work this into the schedule for arrival.
Once parking is found, getting into the center is quite easy. Entrance ways and hallways are level and getting from the parking lot to the main door with equipment loaded on a cart or for a mobility challenged guest in a wheel chair is quite smooth.
There are elevators to move between floors and access to bathrooms is also handicapped friendly.
There are few venue rooms on the second floor but the main one is Active Studio 1. It is located just down the hall from the second floor elevator so any equipment, decorations, etc, can be easily transported to the room.
The room itself is quite large and probably could accommodate over a hundred guests. The tables an chairs can be arranged to suit your event although everything is self serve…meaning you or your guests would have to do it. There are no table cloths either so if you wanted the tables and chairs skirted, you would have to bring those items.
A nice thing about the room is that it does have small kitchen with stove and fridge. If you were to hire a catering company and they would have what they would need. As well, if you were to serve a meal yourself, the facilities are there to do that.
I did notice a drop down projection screen but not a projector. I am not sure if they rent one or if you would have to bring one if you wanted to do a video or slideshow presentation.
They do have a podium on wheels and a wireless microphone for your speeches, The in ceiling speakers are adequate for speeches and perhaps low level background music. The speaker would not stand up playing loud dance.
I do like the full length wall mirrors. This makes the room fell more spacious and enhances any lighting you may have if you are having a dance floor.
The staff is friendly and helpful in getting out any extra table and chairs but you must do the clean up and any arranging of the furniture yourself.
Bonsor Community Center works very well for those events where just a venue room is needed for an event. It is nothing fancy but the venue is clean, well kept, safe an accessible for all of your guests, I give the venue a 3.5 out of 5 stars.
Tags: corporateDJ, DJ, DJ Vancouver, karaoke, Vancouver DJ, Vancouver DJ services, Vancouver wedding DJ, wedding DJ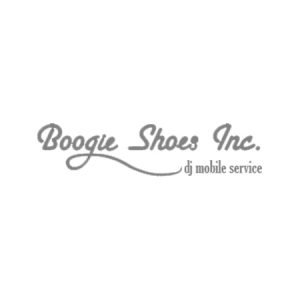 DJ Boogie Shoes
Known for being a fun, crowd sensitive, and knowledgeable disc jockey, DJ Gary entertains crowds as an exciting live performer internationally and as a professional Vancouver event DJ.