What Not To Do When Planning Your Wedding
When it comes to parties, events and weddings in particular, there is no shortage of advice on all the wonderful things that should be done. From dress, to flowers and all that is in between, it all has been covered time and time again. However, there are things to be looked at critically, and keeping in mind that all the great stuff for the wedding can sometimes preoccupy the thoughts, here are some considerations on what not to do for your wedding event. Or at least some details that will make your special day run more smoothly for everyone.
Let's start with the venue. Every DJ and bride and groom knows that booking early is a must for a summer wedding but one item that can be overlooked is access to the venue. Most weddings have a real variety in the ages of the guests attending the wedding. It is much more pleasant if the venue does not only have stairs to access the location but an elevator as well. Any guests that have mobility issues, and your vendors, will thank you very much for this one convenience. Your vendors will be able to give you a better price if they don't have to carry heavy equipment, or decorations, up or down stairs so that may be an incentive to keep in mind. All things considered, it is best not to hire a venue that has only a stairway access if your wedding is on the second floor of the venue …or even if you have to go downstairs to your wedding area.
Is the venue air conditioned? We can have summer days that are quite hot and a venue that does not have air condition can leave everyone a bit more stressed. Even when it comes to the dancing, guests will be more inclined to stay in a cool room to enjoy the celebration rather than a hot one. Dancing can make you sweat…especially if you have this DJ.  It best not to hire a venue without air conditioning if your wedding will take place in the summer and even the late summer. Early September days can still be quite warm.
Here is one I have had a few clients get surprised on… some venues have a noise restriction.  These venues are usually in the city but I have had one venue that is in the Richmond area with a large parking lot where you think this wouldn't be a concern, but it is. I have had a number of venues where music levels have to drop dramatically at 10 PM.  In one venue, the bass had to be turned completely off so that it was like dancing to an AM radio. Remember to ask about noise issues and if there is a curfew, it is best not to use the venue if you don't want your reception the end prematurely.
Of course, near and dear to my heart is the subject of DJs, and in some cases KJs ( karaoke DJs). It is best not to hire cheap ones, especially on your wedding day. Cheap usually means they are not busy and the reason they may not be busy is that may not be very good or have little experience.  On top of that, the equipment may not be in the best of shape. It takes a lot of money to buy and maintain good musical equipment let alone a good reliable vehicle to transport the DJ and equipment to your function. Cheap means they don't have to money to do that! It is not a good deal if the entertainment ruins your very important event because of a broken down car or equipment.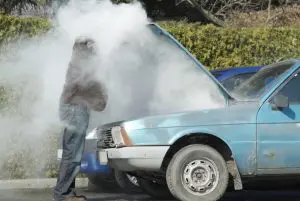 An overlooked "not to do" item when planning your event is to not have your event planner act as a go between for your DJ or entertainment.  Music is personal and the client needs to speak with the DJ directly so that the DJ can understand their expectations. I once had a client who anticipated the event planner would know their taste in music. When it came time to do the event, crucial information had not been given to me and the client was disappointed. An event planner is not the client… so your DJ needs to speak with the client directly in order to deliver what the client wants.
As you can see, what not to do is as important as knowing what to do. There are more not to do  items  I have come across in my years as a DJ/ KJ. This is a good start however, and you can always call me for advice. I am always happy to see a successful event.