Fortune Sound Club Venue Review
The Fortune Sound Club on East Pender is normally a live band venue or a dance club but can be booked for different types of events such as dance presentations or corporate events.
East Pender is not the best location but the club is large and has quite a bit of dance space. There is a load in the spot in front of the club but the stairs up to the club are very challenging. Loading in equipment up three flights of stairs is quite difficult. I couldn't see a mobility-challenged guest making it up even one of those steep staircases let alone three and even carrying them up there and back down at the end of the night would be difficult and potentially dangerous if you fell coming back down. It is an old building so there are no elevators. In addition the stairway is quite dark so tripping is a distinct possibility.
Because the area is not very good, the doors to the club are locked during private events and you have to call to get back in every time you go out. This can be inconvenient and a bit of a pain if they don't pick up your call right away.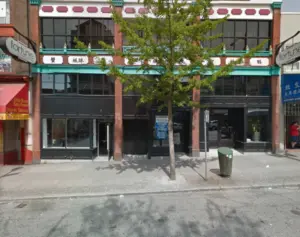 Parking is also very challenging. There is street parking but it is only for two hours. There are few parking lots in the area and they are not close by. You will definitely need an umbrella walking back to the club form any of the parking lots to the club if your event takes place on a rainy day. The nearest parking lot I found at the end of Columbia Street about two blocks away. I think it was around $2 an hour. The parking lot is not all that large. I would imagine the lot could get full in the evening…especially on a weekend.
I felt there was good communication with the tech people before I arrived. I sent two emails with what I would need but nothing was ready when I arrived so I would recommend you double-check with the club on your requirements…especially if you are bringing in your own entertainment. I was also rushed to break down at the end of my karaoke event. Apparently they book events back to back and I was never told beforehand that I had to be out in such short a time. I ended up forgetting a few things at the club. The takeaway here is to make sure the time frame for your event is adequate as overtime may not be available if you don't plan for it with the club beforehand.
Some of the staff were helpful and assisted me with carrying some equipment up the stairs but others seemed indifferent.
They do have a large stage for performances and a nice PA. They also have a house DJ who probably could play any type of music you require.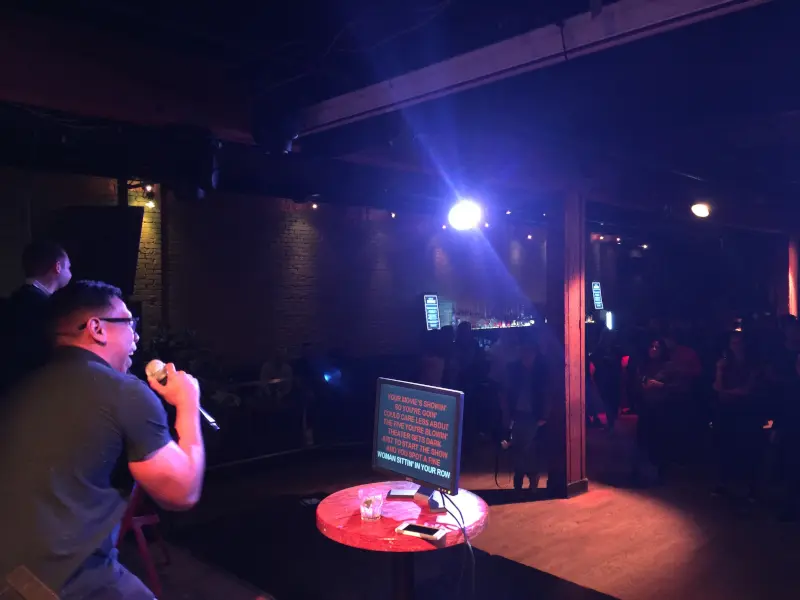 As mentioned, the room is large and includes a large screen and an in-ceiling projector as well as a number of wireless microphones for your speeches or presentations.
Stage lighting and dance floor lighting are also available at the club and about the only thing they don't have is karaoke and in house catering.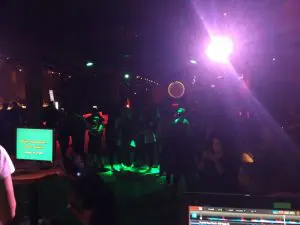 The Fortune Sound Club has a full range of equipment, lighting, sound and personal to provide the entertainment for your event as well as the space for a large number of guests. I feel this venue would cater to a younger crowd and not well suited for a more formal type of event like a wedding. The location, parking challenge and access by stairs rates this venue at 2.5 out of 5 stars.
Check out my review of The Arbutus Club