Wedding Etiquette No No
Wedding Etiquette No No
 With the winding down in sight of another busy wedding season, it might be a good time to take a look back in review at some wedding etiquette rules that this Vancouver DJ has observed over the last few wedding seasons.  Each season brings its' own share of surprises and mistakes that guests and even family members have made on the special day. Here are a few of them
Every once in awhile, I see venue mangers scrambling for extra chairs, and sometimes tables, at the last minute during some receptions. This can often be attributed to guests bringing along dates or even friends who were not actually invited. Maybe the married couple wanted to only invite close friends and family to keep the wedding intimate or perhaps the reception space is limited. There could also be budget restraints and even just one extra guest can add to the cost for the wedding couple when you add in meals, possibly drinks and other reception benefits for the guests and family. It is not a good idea to show up with a date ore friend who was not invited.  If you feel uncomfortable attending alone, ask the bride or groom to seat you at a table where there are other singles.
One of the biggest rude habits that happen at just about every wedding reception now days is how everyone is on their phone. Whether texting, answering calls or even taking photo after photo, the bride and groom more than likely have spent hours going over wedding details to create an event that all their friends and family can enjoy. It really is a shame that guests truly are not in the moment with the reception when on their phone. I wrote an earlier blog on this very subject. You can check it out here. Are cell phones taking the fun factor out of weddings and events?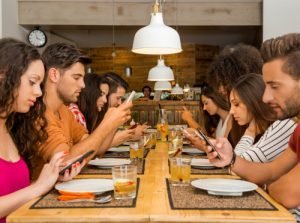 If you must, take a few photos for Instagram during that amazing sunset at cocktail hour and then put your phone away during dinner… and definitely during the ceremony. After all they did hire a pro photographer.
It is true, some guests do this! It is not ok to touch or sample the wedding cake…especially with your finger. Besides being unsanitary, a wedding cake is expensive and should be only be handled by the caterer or the bride and groom. Besides, how bad would you feel if you knocked the cake over? For all those reasons, and a few more it is best not to touch the wedding cake.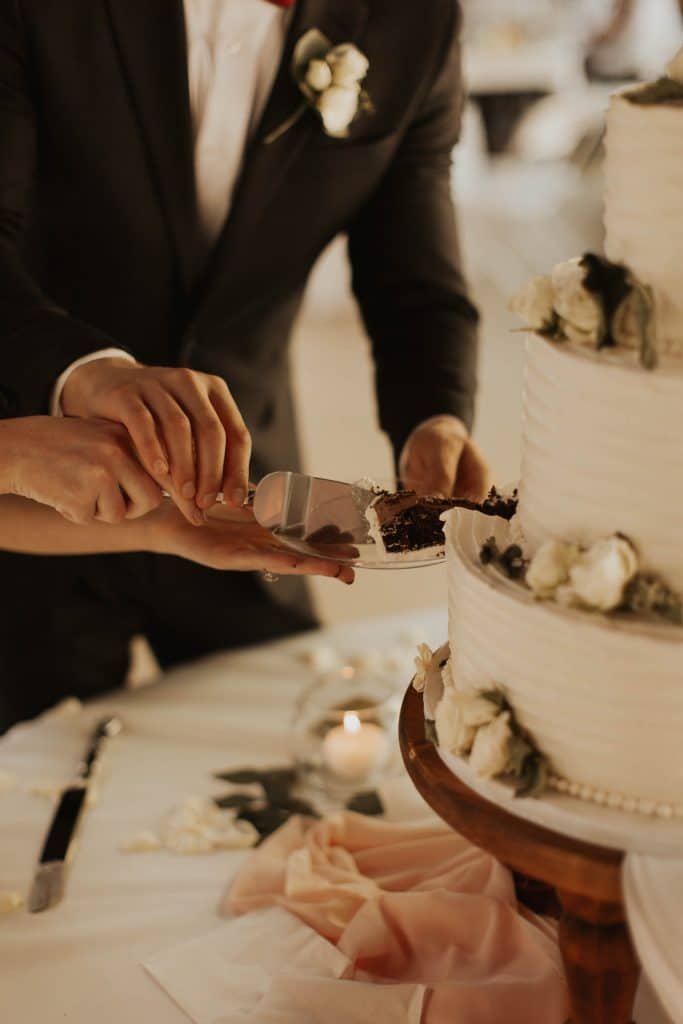 For the ladies at the wedding, it is a considered bad wedding etiquette to wear white at a wedding. Many brides have planned long and hard for their moment in the spotlight as the only lady in white. So while it's true that white looks stunning on a lady, especially in the summertime… please be kind and let the bride be the only lady in white. However, colorful tones like pinks, yellows and purples are fine and can be quite lovely as well. Oh, and just quick note that Ivory can be considered too close to white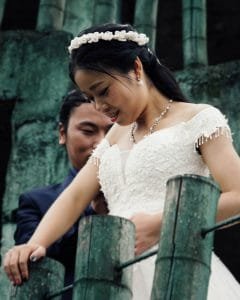 Once the party starts going and the drinks kick in, there are also some party etiquette rules for guests interacting with the music services. Please don't grab, or try to, grab the DJ microphone and yell into it a drunken message to the bride and groom or try to sing along with a song being played . First of all, microphones are expensive and fragile… if you drop it, you very well could damage the microphone and incur the costs for repair or replacing. Remember, the equipment is not yours and you don't have licence to abuse it. Secondly, you actually bring down the festivities by interfering with the flow of the evening. Instead, ask the bride and groom to say a few words during speech time when the microphone will be all yours.
A big no no and one that can really shut down the festivities is leaning over the DJ with a drink in your hand. As a DJ in Vancouver, at almost every event this occurs. Guests have to be reminded that if the drink spills into to the equipment, that could be the end of the night. It will certainly be the end of a computer. Best to not try to talk to the DJ while the dancing is going on… they probably can't hear you over the music anyway. Instead, just write down your requests on the dance song request sheet that is provided at the DJ station or speak to the DJ earlier in the evening. During cocktail or dinner hour the music is much lower in volume and the DJ is just tending the music at that time. Fewer drinks have been consumed and that is a great time to speak to the DJ about your particular dance request or even just chat.
I hope the few points mentioned above help with the weddings you are planning to attend next year. Looking back, did you break any wedding etiquette rules this year?
Tags: corporateDJ, DJ Vancouver, karaoke, Vancouver DJ, Vancouver DJ services, Vancouver wedding DJ, wedding DJ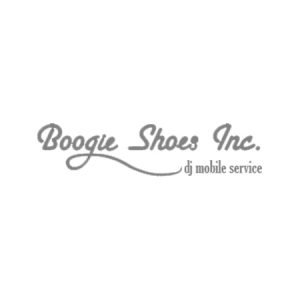 DJ Boogie Shoes
Known for being a fun, crowd sensitive, and knowledgeable disc jockey, DJ Gary entertains crowds as an exciting live performer internationally and as a professional Vancouver event DJ.