Seasons in The Park Heritage Room
Seasons in The Park Heritage Room
Seasons in The Park has a number of rooms available for your wedding or events. Each room has its' own character and accommodation size in order to cater to your requirements. The Heritage room is probably the smallest room at Seasons.
At Seasons, parking can get crowded close to the venue if there are a number of events taking place at the same time. You may have to park in some of the parking areas that are further away so remember to bring an umbrella on rainy days. Fortunately, there is valet parking available for around $11 for the evening.
There is a roundabout just beyond the valet parking where you can temporarily park and let your mobility challenged guests out. It is not covered though so here again, bring an umbrella in case of rain. A flat sidewalk does run form that area to the main entrance for Seasons and for the adjacent entry into the Heritage room.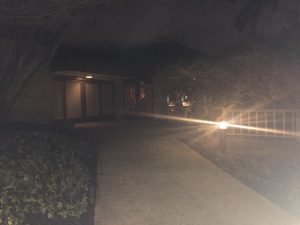 The Heritage room would be hard pressed to fit more than 45 guests and still have room to move around plus room for your Vancouver DJ. There is no dedicated dance floor and the room is carpeted, making a it a little difficult to dance on for some.
They do have a wireless microphone for your speeches. The ceiling speakers would not be adequate to play dance music but would work fine for dinner background music.
The venue is a bit drab in the décor department. It is done in brown wood paneling giving it a dated and dark ambiance…especially at night.
The room does have an in ceiling projector and retractable screen for playing your video and slide show presentations.
One thing to note is that there are not many wall outlets. An extension cord and power bar may be a necessity if you want to plug anything in. Keep in mind your DJ in Vancouver will need an outlet as well.
The Heritage room faces a row of high trees so I am afraid there is no view out of the large windows. Some of the other rooms at Seasons do have nice views overlooking the city. In the summer, the view would at least be green until the sun went down.
A nice feature of the venue area is that there is a very nice park for your guests to wander in if, for example, you have a wedding ceremony in the park and your guests need something to do before the reception starts.  There are some nice areas in the park for picture opportunities and for strolling. The  Bloedel Conservatory is also  located in the park. It is another great way for your guests to enjoy their time.
Staff are friendly and quite helpful. The food for all the event rooms is prepared to the standards of the Seasons in the Park restaurant. In the Heritage room, it is a sit down served service.
The Heritage room at Seasons In The Park is a modest venue to hold a small wedding or event. Although it does not have some of the perks of the other rooms, it is perfectly adequate and in some cases, due to the location, quite a pleasant experience. I give the Heritage room 3.5 out of 5 stars.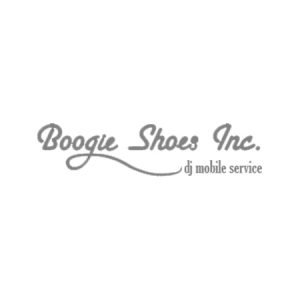 DJ Boogie Shoes
Known for being a fun, crowd sensitive, and knowledgeable disc jockey, DJ Gary entertains crowds as an exciting live performer internationally and as a professional Vancouver event DJ.