Polish Community Center Venue Review
Polish Community Center Venue Review
The Polish Community Center on Fraser Street has been existence for many years and has a well established center with all the amenities required, plus a few more including good rental rates, for an enjoyable wedding or event.
The hall has a total of three different options for rental. In the basement part of the center is the disco hall. This rental space can hold up 150 guests and includes, as you can expect from the name, disco lighting complete with mirror ball. The area also has a raised stage and plenty of power plug ins for your band or Vancouver DJ. In addition, the room has an in ceiling projector and screen for your video or slideshow presentation. There is also an in house PA system capable of playing your dance music and speeches.  A bar at the back of the room is nicely setup and can be staffed by your own bartender.  In the back area but hidden from view, there is a fully functional kitchen for your caterer or meal preparation. This area would be a little difficult for mobility challenged guests as entrance for the front of the building involves negotiating stairs down to the basement. There are entrance doors from the back parking area into the basement and there are only two stairs down into the room. Unfortunately, to get to bathrooms in this area requires going up and down stairs. So this room might not be the best choice if any of your guests have mobility issues.
The Main Hall is larger and holds up to 190 guests. This hall also has a raised stage and can include PA rental. You can also rent the in house projector and screen for your video presentation, the bar /bartender or the kitchen. All of these extras are add on and so there will be an extra charge for them.
This part of the venue is a little easier for any mobility challenged guests. Entrance for the street goes right into the hall with no stairs and bathrooms are easily accessible.
The Main Hall also has a balcony overlooking the floor and hall. Together, these two areas can seat up to 240 guests however, the balcony area only has stair access and no elevator to that area. You can rent the Main Hall and balcony area together, just the main hall without balcony or just the balcony. The balcony holds up to 50 guests. I am not sure, but I believe the balcony area does not have a PA, lighting or projector.
All areas are air conditioned and there is free parking in the rear of the building. If there are two events going on at the same time though, there would not be enough parking for all. Street parking is limited. In addition, for mobility challenged guests, it would be a challenging walk or pushing a wheelchair from the back of the building parking lot, up a fairly steep hill to the front entrance to the Main Hall.
The Polish Community Center is a neat, well kept and equipped venue to host your wedding or event? It does have lots of space and amenities if you want to do it yourself in terms of music, lighting and catering. If a possible limit on parking area and negotiating stairs is not a concern for you, then this might be a good option. This DJ in Vancouver gives the venue 3.75 out of 5 stars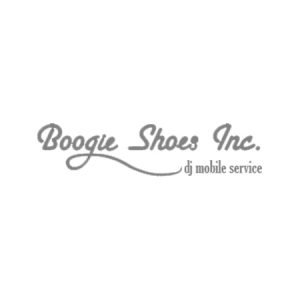 DJ Boogie Shoes
Known for being a fun, crowd sensitive, and knowledgeable disc jockey, DJ Gary entertains crowds as an exciting live performer internationally and as a professional Vancouver event DJ.