Overlooked & Under Rated Christmas Songs
Well, it will soon be that time of year again and the traditional standard Christmas songs will soon be hitting the air waves. This year, why not be a little adventurous and try playing some tunes of Christmas that many people may not have heard before.
Here is a 1953 tune that was done by the legend Louis Armstrong. I sort of a big band jazz take on my favorite time of the year. This would be a great tune to do a lip sync to at your Christmas party.
Louis Armstrong & the Commanders – 'Zat You Santa Claus? 1953
To give you some ideas on a lip sync skit for the song, here is a take from
The Brian Setzer Orchestra – Zat You Santa Claus?
Another legendary artist, Otis Redding did a R&B 1967 cover of a 1947 Johnny Moore song that I am sure most people have overlooked as a nice addition to their Christmas library. Take a listen and see if you don't agree this tune adds a nice vibe to the Christmas spirit.
Otis Redding – Merry Christmas Baby
If you are looking for a blues Christmas song, you couldn't go wrong having this song by the one and only BB King. It sure does swing and the feel and style is oh so familiar.
B.B. King – Christmas Comes But Once A Year
Keeping it in the blues vein with a raw feel, Koko Taylor has her own interpretation of Christmas songs and if you are indeed a blues fan, you'll enjoy this one…raw and live.
Koko Taylor – Have You Heard the News
Who would have known! Cyndi Lauper put out a Latin feel Christmas song back in 2008. Being as Cyndi is a little different, so is this tune. I'm thinking if she gets together with Gloria Estefan this would be perfect for them. Anyway, check it out and get the office or family in a conga line this Christmas
Cyndi Lauper – Christmas Conga
The late great Tom Petty also did the Christmas thing with a song in true Tom Petty style. If you're a fan, I'm sure you will get in the spirit with Tom having some fun on this one.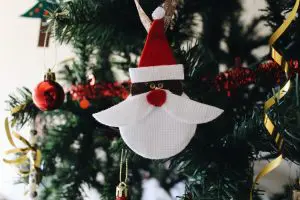 Tom Petty & The Heartbreakers – Christmas All Over Again
What would Christmas be without a little Christmas Hip Hop? Run DMC takes care of that rapping in this take on Christmas with a couple of friends
RUN DMC – Christmas In Hollis
This is one of my favorites. Glee was a great show with a lot of really nice remakes of modern as well as classic songs. Sung by Blaine Anderson/Darren Criss and Chris Colfer/Kurt Hummel, it is in my Dj database of holiday music..
GLEE – I'm Dreaming Of A White Christmas
And if you're a fan, here are some of my favorite Glee Christmas songs!
So, as Christmas begins to get real once again this year. I'm wishing for snow for Christmas and joy to all of you as you check out some of these holiday tunes for one of the best times of the year.