Choosing Songs For the Special Moments At Your Reception
Choosing the right songs for your event is just as important as having a great music service. Whether the mood you want to go for is laid back or high energy, each song contributes to the ambiance you wish to achieve. Particularly at weddings, being accurate in your song choices will go a long way to helping to achieve that.
Many couples spend lots of time choosing a first dance song but are not aware that there other important moments that require great music behind them.
For example, the wedding processional is never overlooked and often favors a traditional style of music, but I find that both bride and groom may forget about the signing ceremony between the processional and recessional parts of the ceremony. It is best to have a couple songs available to be played here. A couple of our favorites are
All of Me – John Legend
Favorite Line: "'Cause all of me loves all of you / Love your curves and all your edges / All your perfect imperfections."
And  In My Life – The Beatles
Favorite Line: "But of all these friends and lovers / There is no one compares with you."
Although the introduction music at the beginning of the reception is sometimes forgotten while planning your wedding, a nice up tempo tune can be chosen on the spot. Bruno Mars is always popular with "I Wanna Marry You"  or  " Treasure" are couple favorites.
And don't forget one of the most important ladies in every person's life. She taught you how say please and thank you, how to use a spoon, did your laundry and helped you with your homework and for the boy who has become a man, she was the first lady you ever loved. She is your mom and having mother's dance at your wedding is right up there with the daughter and father dance. It is one of those special moments of a wedding that everyone loves to share with the groom.
Some nice examples of mother son dance are
Through the Years – Kenny Rogers
Favorite Line: "But through the years it seems to me / I need you more and more."
A Song For Mama – Boyz II Men
Favorite Line: "And no one else can do / What you have done for me / You'll always be, you will always be / The girl in my life."
God Only Knows – The Beach Boys
Favorite Line: "God only knows / what I'd be without you."
You'll Be In My Heart – Phil Collins
Favorite Line: "For one so small, you seem so strong / My arms will hold you, Keep you safe and warm."
Now finally, with all the major moments of your very special wedding reception taken care of, the last dance is an area where many couples fail to think about. It is nice to end festivities and send the guests and the happy couple away on a positive note.  Some like to end on a romantic note while others like a more up tempo fell to the end of the reception. There is no hard and fast rule on the last dance. A few suggestions
Glad You Came – The Wanted
Closing Time – Semisonic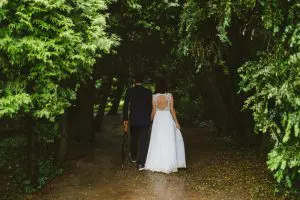 We have only covered some the song choices for a few of the special moments of your wedding, there are many more and a great DJ can help you and offer suggestions on how to choose wonderful music to fit the atmosphere you want to create at your event.