I often hear of clients looking for unique services that will add something memorable to their events. 
So, I'd like to let you  know of a very interesting service that I recently came across was that of two artists that specialize in painting your event as it happens, The artists, Olga and Bill, first create a pencil sketch of the activity of your event…say a reception or wedding ceremony.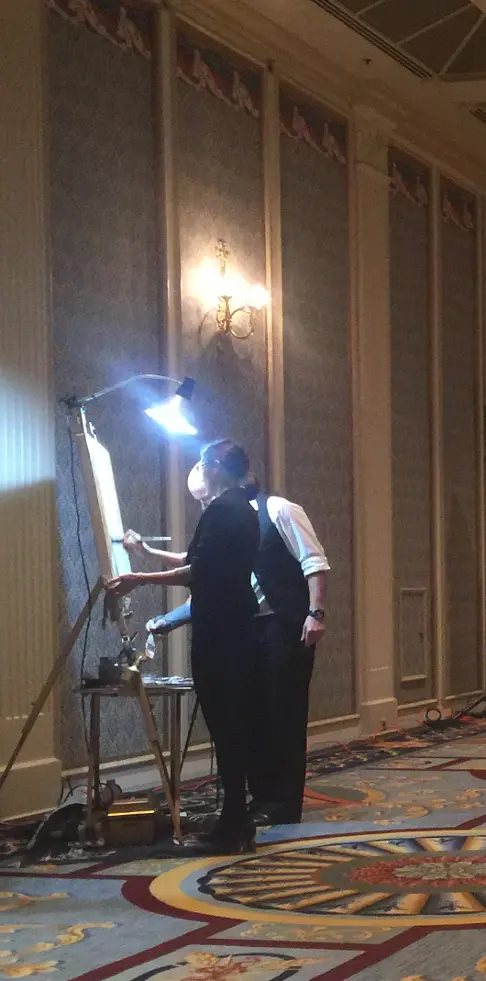 As the painting evolves from the sketch, the artists continue to work throughout your event creating an impressionistic representation on canvas.

Olga and Bill are very personable and invite your guests to view the work in progress and chat about various aspects of what they are doing during the process. As the painting  nears completion, there is often quite a crowd gathering to view the finished painting.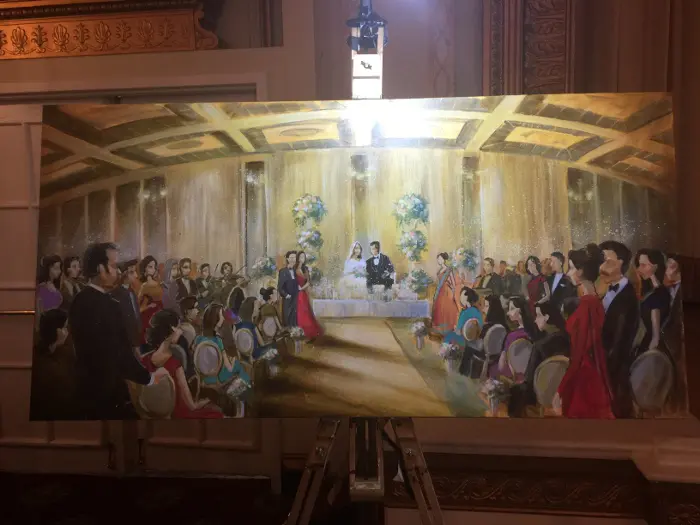 Pricing for paintings are customized for each client. 
Olga and Bill do many types of events, including charity events, where they do a painting of the charity event and then auction the painting off. Other services include creating full sized prints or small ones that can be used as thank you cards.
I give Impressions Live Art 4 3/4 out of 5 stars for a unique idea and implementation that is a great offering for the client that would like a unique memory of their event.
Click on the link for a short video clip of a painting in progress.
https://www.facebook.com/BoogieShoesDJ.Karaoke/videos/10158522768045405/
 Impressions Live Art